Hidden Expedition: Titanic adventure game for N-Gage-compatible phones
Published by krisse at 16:39 UTC, May 7th 2008
A graphic adventure game called Hidden Expedition: Titanic has been released for N-Gage-compatible phones, which involves exploring the wreck of the famous liner. You can find out more about the game and buy it from the official site. (All N-Gage phones are compatible with Symbian S60 3rd Edition games, so that's the version you should get.)
In vertical/portrait mode (240x320):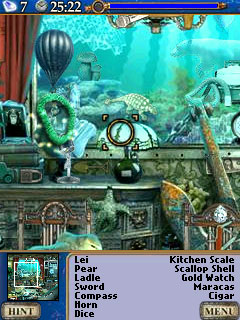 In horizontal/landscape mode (320x240):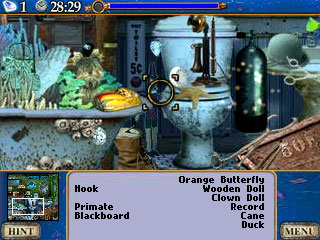 Categories: Links of Interest, Games
Platforms: N-Gage

News Discussion
krisse
Note for the three people who are interested:

Some of you may be wondering why we refer to Symbian S60 3rd Edition games and N-Gage interchangably... well, that's because they're technically the same thing!

N-Gage games are S60 3rd Edition games which have been specially written to communicate with the N-Gage servers for the purposes of things like point pickups and online gaming. Mostly though N-Gage is more of a marketing brand than a technical standard.

The actual game code in an N-Gage game is the same stuff that you find in an S60 game, they can both access the phone's hardware directly in a way that Java games cannot. That's why N-Gage and S60 games can look and play much better than Java games on the same phone.