N-Gage goes LIVE
Published by Steve Litchfield at 17:38 UTC, April 3rd 2008
Turning out to be a busy day! N-Gage just went live. Phew. There's a 7MB .sisx client to install via the usual PC Suite route. Here's the English Download link. (via p@sco). Initial observations, device compatibility and screenshots of the only new game, Brain Challenge, below. All other announced games are still shown as 'coming soon' on the web site. All comments welcome, of course.
For more on N-Gage, see our sister site, All About N-Gage, which has detailed reviews of each of the games, plus their excellent N-Gage FAQ, a must-read
---
Devices supported right NOW include variants of the Nokia N95, N81, plus the N82, with the N73, N93 and N93i all listed as 'coming soon'. Any bets on whether any of these latter three devices will need a firmware update?
As part of the install, the old N-Gage 'preview' is removed from the menu screen. The new N-Gage icon appears under 'Installations', as usual for apps.
You can now register your permanent N-Gage usernames (I'm 'slitchfield') although, curiously, the ones they let us 'reserve' a few months ago now come up as not available. Sigh.
There's a new game in "Brain Challenge", with screenshots shown here: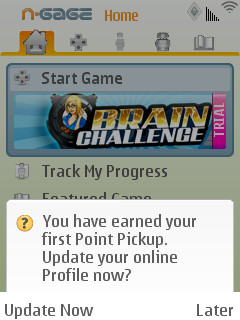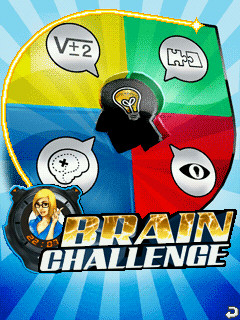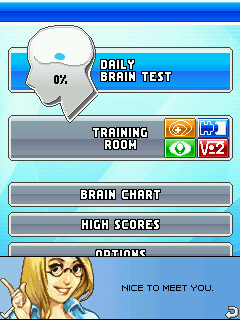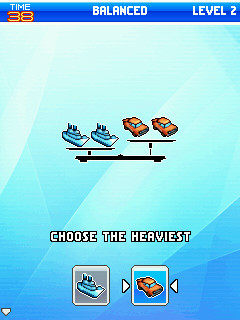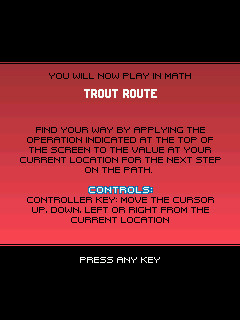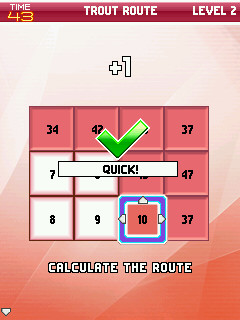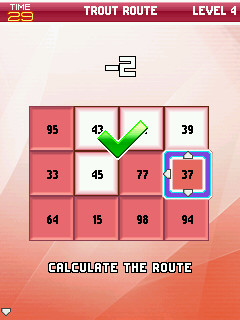 Steve Litchfield, 3 April 2008
Categories: Games
Platforms: N-Gage, S60 3rd Edition, N-Gage

News Discussion
Unregistered
I just installed the client on my N82 and I get a "system error" dialog when I try to run it. I'll try again later.
Unregistered
Unregistered
If you're getting the 'System error' message check none of your access points 3G, GPRS, and Wifi have ' or " in. That fixed it for me. The fix came from a moderator in the launch party chat (
http://forums.arena.n-gage.com/nokia...agelaunchparty
), if you go say hi apparently you'll be credited with points for participating in the launch.
Enfors
As I suspected. The N93 is (currently) not supported.

Us N93 owners have been waiting the longest for next gen N-gage, since it is (AFAIK) the oldest N-gage compatible device. And it was Nokia's flag ship device when we bought it. And we're not getting any firmware updates either, even though they are desperately needed. It seems we have been totally abandoned!

I don't normally whine like this, but I expected more when I bought a Nokia flag ship device.
Ratkat
Steve, It let me login with my reserved name.

Just tried to add you with 'slitchfield' and it says you don't exist :)
hargs48
Just tested Brain Challenge on my N95 8GB...its brilliant,the basic concept is the same as the java game but with added benefits of better sound,zero loading times...and more...:rolleyes:

The 1 thing I notice that by installing this new full release it deletes the "1st access" version as well as all the demo's that you have...so you forced to reinstalled or download them all again...
symbiandisciple
very disappiont after all the hype and this is what we get, very shameful.
Tetlee
@Enfors(regarding the N93),

Hopefully the fact the N93 is one of the phones currently not supported(coming soon) means Nokia are getting their act together and working on a decent long needed firmware update. Guess we can but hope as the way I see it is if the N-Gage support update could likely be the last firmware update the N93 will receive(seeing as it's apparently been 2 years since the last one).

The only positive thing I take out of this is the N-Gage app is probably forcing an update which otherwise was looking unlikely to ever happen.
Sergey Zak
It is utterly inconsistent with other apps, and inconvenient, that all the games are rotated CCW in landscape! As if they all are for lefties. All the right-handed people have to scramble in Options and do Flip, so that the gaming buttons finally come under right hand.
Ben Frain
The SISX file says v1.00 (25) - is that right?
neilhoskins
As of ~9:00 Friday morning, the site is collapsing under the pressure, so I'll try later. Par for the course, I suppose.
neilhoskins
When you first install it, it doesn't ask which access points you want to use, I just stumbled across that setting and found that it had just gone for the one at the top of my list in alphabetical order, which happens to be a friend's WiFi two hundred miles away. Even then, after I'd set the access points to the ones I wanted to use, it continued with the one it had been using, which was GPRS. It shows this in tiny letters in the top right. I'm on a capped plan so that only cost me a quid, but there could be some very pissed off punters by the end of this weekend. In the end, I seemed to have to restart the handset to get N-gage to use the access point I wanted.

BTW, Steve, it does actually seem to be allowing me to log on with the name I reserved a few months ago. Hard to tell, because it isn't obvious whether you're logged on or not.

Also, interesting that System Rush Evolution still doesn't have any instructions. WTF am I supposed to do, exactly?

Oh, and while I'm in rant mode, what is this nonsense with the controls on the left by default? Have the left-hander-human-rights lobby finally scored a victory?
lovesign
With regards to the left Vs right handed controls, take a look at most gaming controllers.... where are the D Pads on them ?? :)
I'm right handed and can't see what all the fuss is about myself.
Enfors
Correct. The D-pad is on the left. But where are the other buttons? They're on the right!
lovesign
So... flip this image upside down and TA DA !!! ;)
kloves
the best part of this is the on the N95 it allows landscape with D-pad on the left and the stop and play keys on the multimedia pad as gaming buttons. sweet!!!
Unregistered
6120 Classic ?!?!?

(and 6220 Classic !?!?!)
Unregistered
Nokia needs to concentrate on getting some 3D hardware accelerated only games out for the N95/N82/N93...it is clear they will fall beinhd that little upstart Apple iPhone otherwise! Hope a rethink in strategy is on the cards!
ivan007
You say download using the usual PC Suite route - I've just downloaded it to my Mac and Bluetoothed it over, no problems ...